EMERGENT NOTICE INVITING TENDER
Tender No.: /2022 Date: 17.02.2022
Sealed tenders are invited (two bid system) are invited separately as per given work/supply. Applying firms/contractors/suppliers must be duly registered with competent authority & with all requisite documents. Bids invited for (i) Supplying Installation Testing and Commissioning of 200 KVA Transformer and Cabling work (ii) Mess services (for 500 students) (iii) Providing of manpower services in Newly Constructed Girls Hostel. For derails of works along with terms & conditions please visit College website www.magadhmahilacollege.org. Tender should be submitted in office hour 10:30 A.M. to 5:00 P.M. on or before 15/03/2022.The last date of receipt of tender is 15/03/2022 at 5:00 P.M. and the tenders will be opened on 25/03/2022 at 3:30 P.M.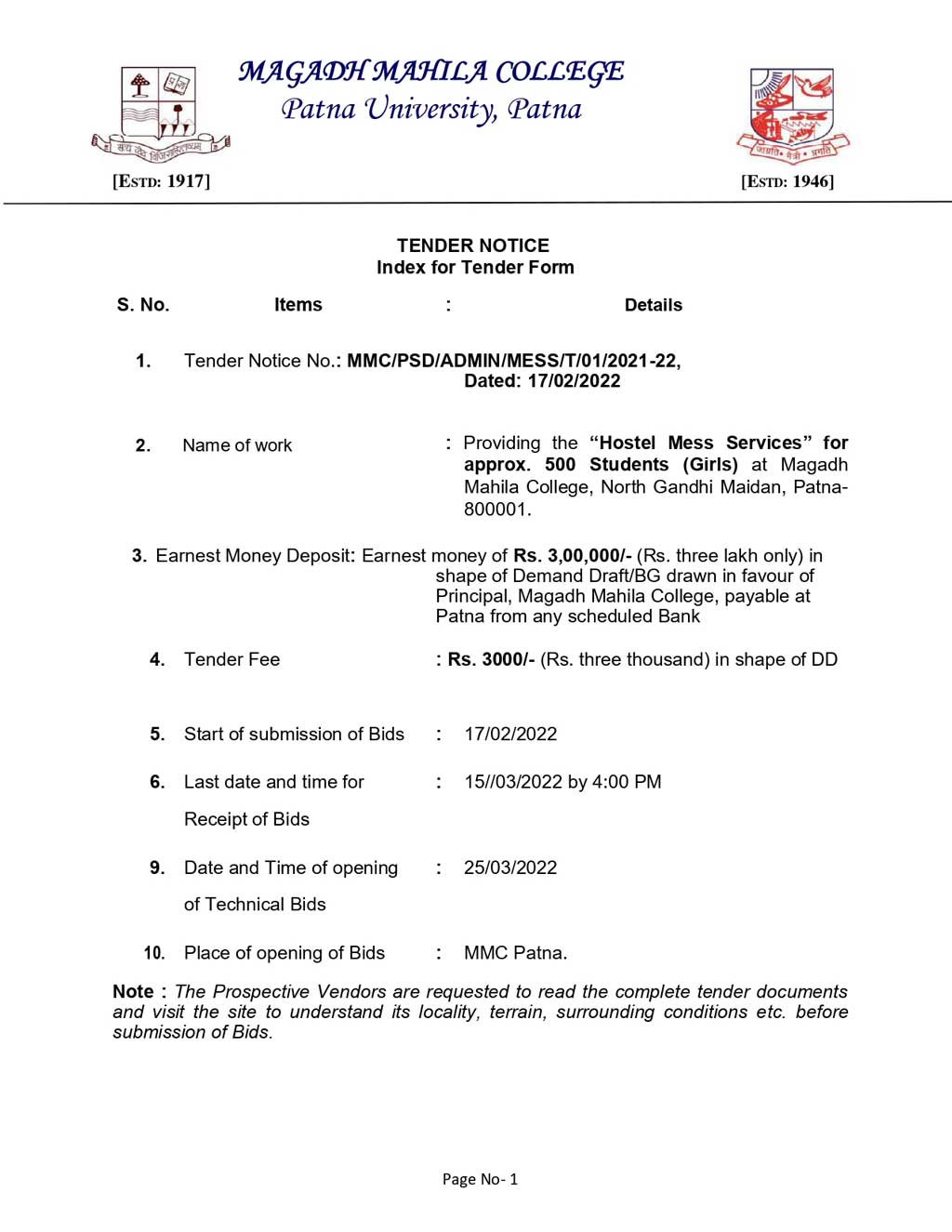 OFFICE OF THE PRINCIPAL MAGADH MAHIL COLLEGE
PATNA UNIVERSITY, PATNA -800 001